This is a resource for wind energy researchers and policy makers, put together by the 100% Renewable Energy team at ANU.
This website provides easy access to 40 years of accurate hourly wind speeds and wind generation predictions, for offshore locations within 200km of the coast. The data is derived from the ERA5 atmospheric reanalysis for the years from 1980 to 2019, provided by the Copernicus Atmosphere Monitoring Service.
The following paper outlines the technical details of the data available on this website, and how the data was validated.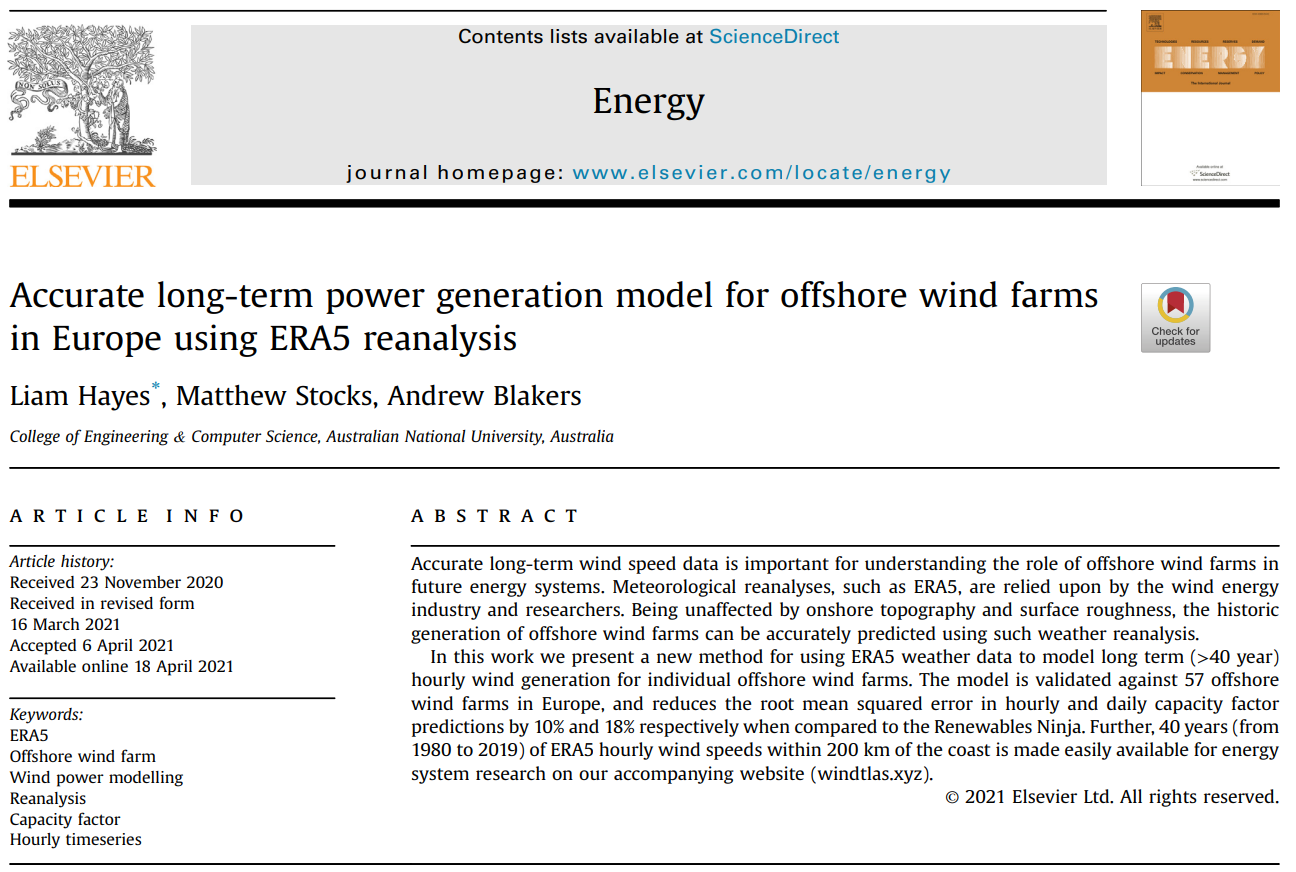 For any questions, queries or comments, please contact Liam Hayes (liam.hayes400@gmail.com) or Andrew Blakers (andrew.blakers@anu.edu.au).